Wow what an amazing first fair at Fredrick's Hotel in Maidenhead. We had a lovely day chatting with lots of brides and grooms to be. Our wedding display theme was pastel pinks, creams, yellows, peaches and greens. We created a compact Bridal bouquet filled with Helen Of Troy Antique pink roses, White Snowberry's, Salmon pink Chrysanthemum blooms, white Astrantia, Pink wax flower and the sweet scented Norma Jean White roses.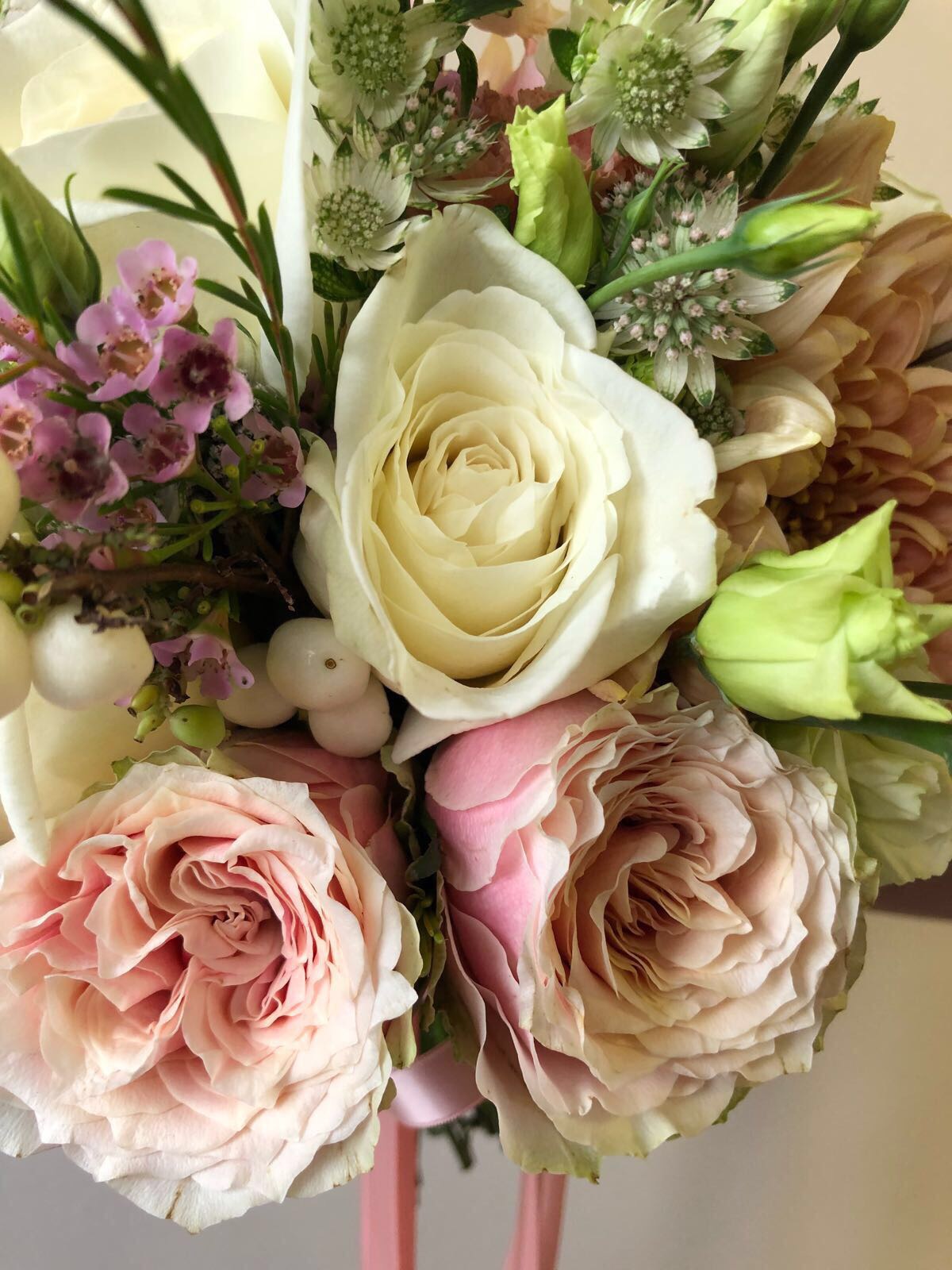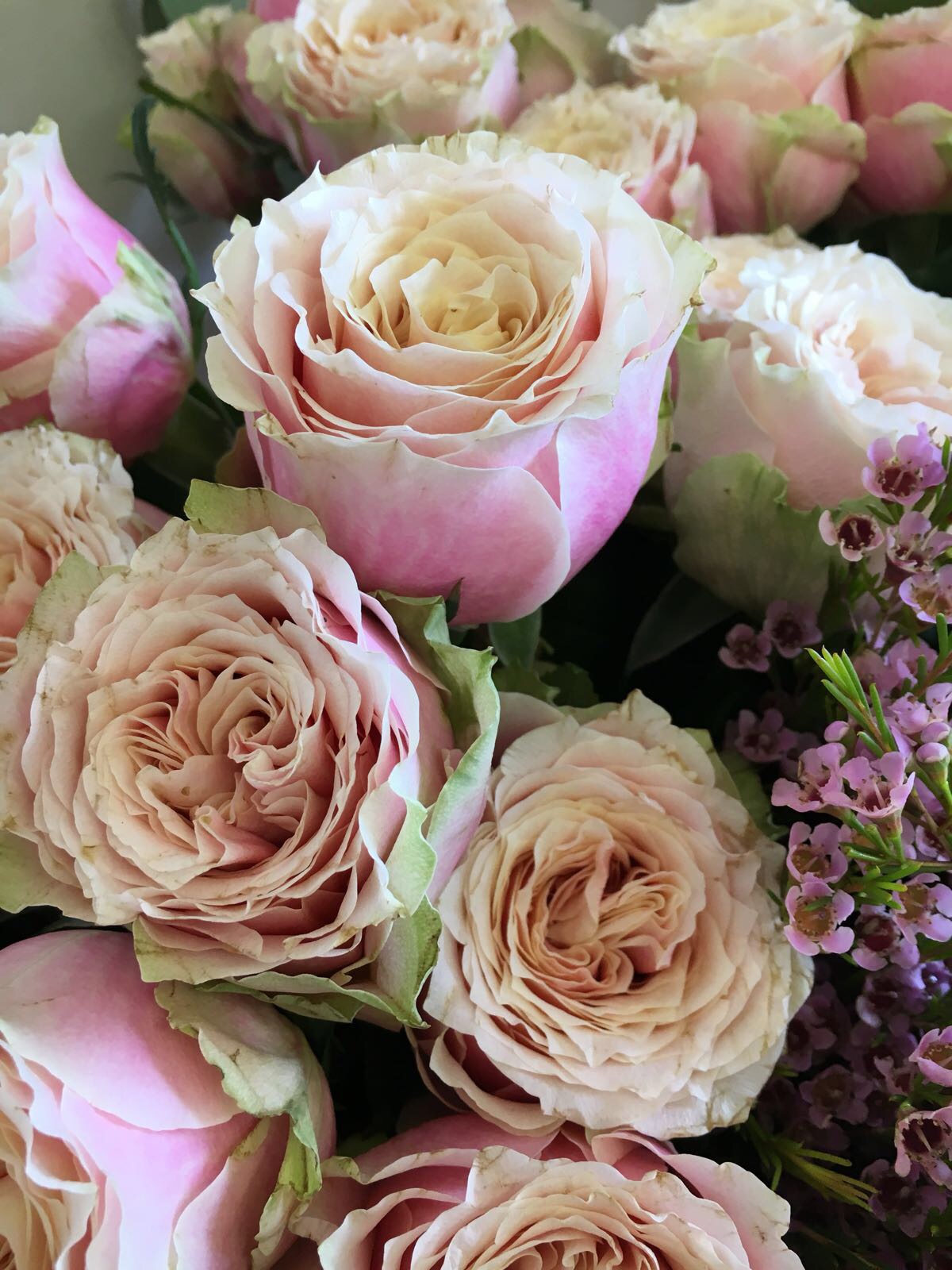 We wanted to have a bouquet with lots of different hight and textures, something a bit different from the very round bouquets that have been so popular. It was finished off with lots of blush pink satin ribbon trails.
The bridesmaids was a very simple version of the bridal flowers but we kept the flowers all white and green. We quite like to have the bridal flowers to match the bridesmaids dresses for colour and the Bridesmaids to be kept quite plain as the focus should all be on the main lady!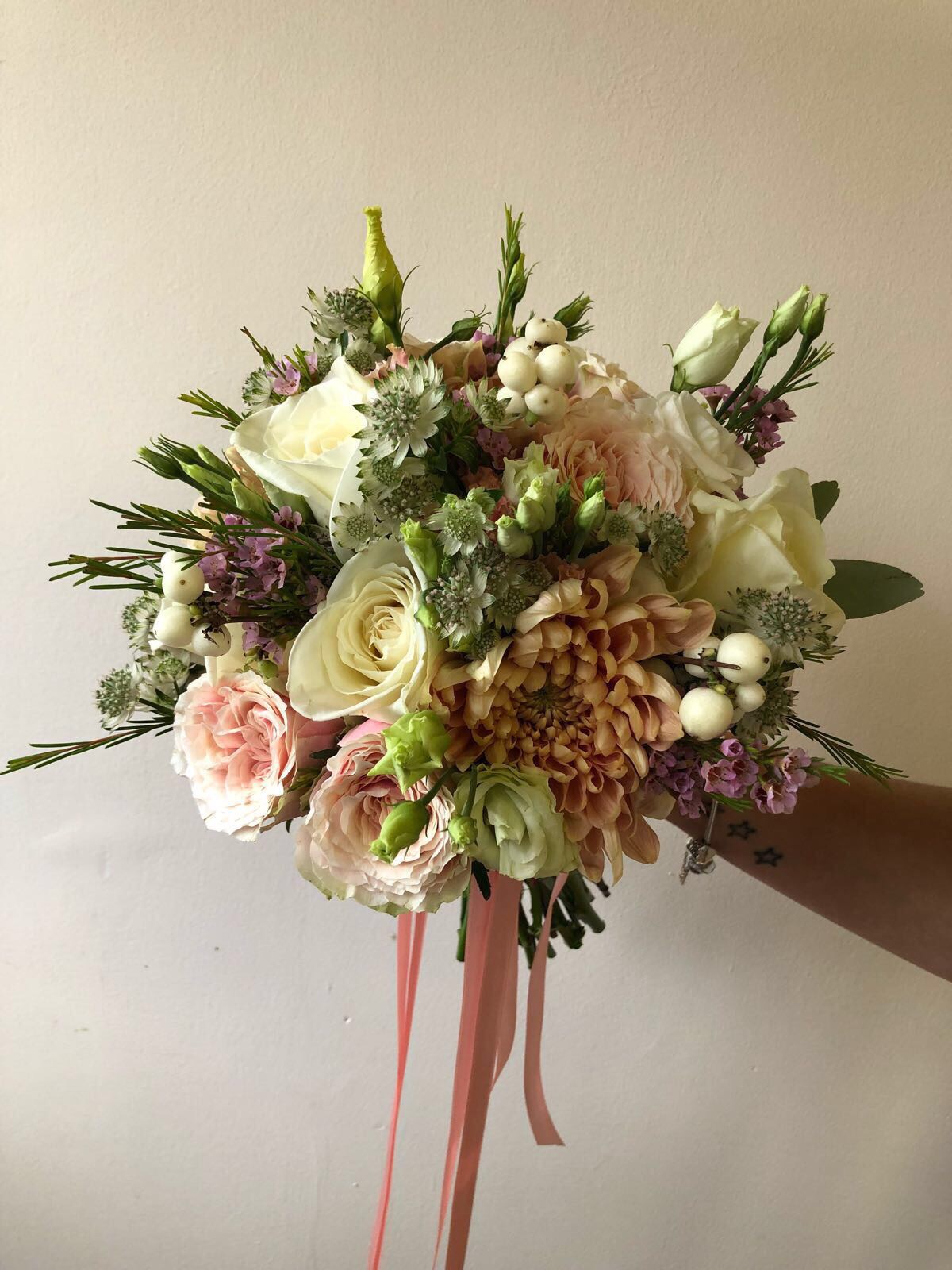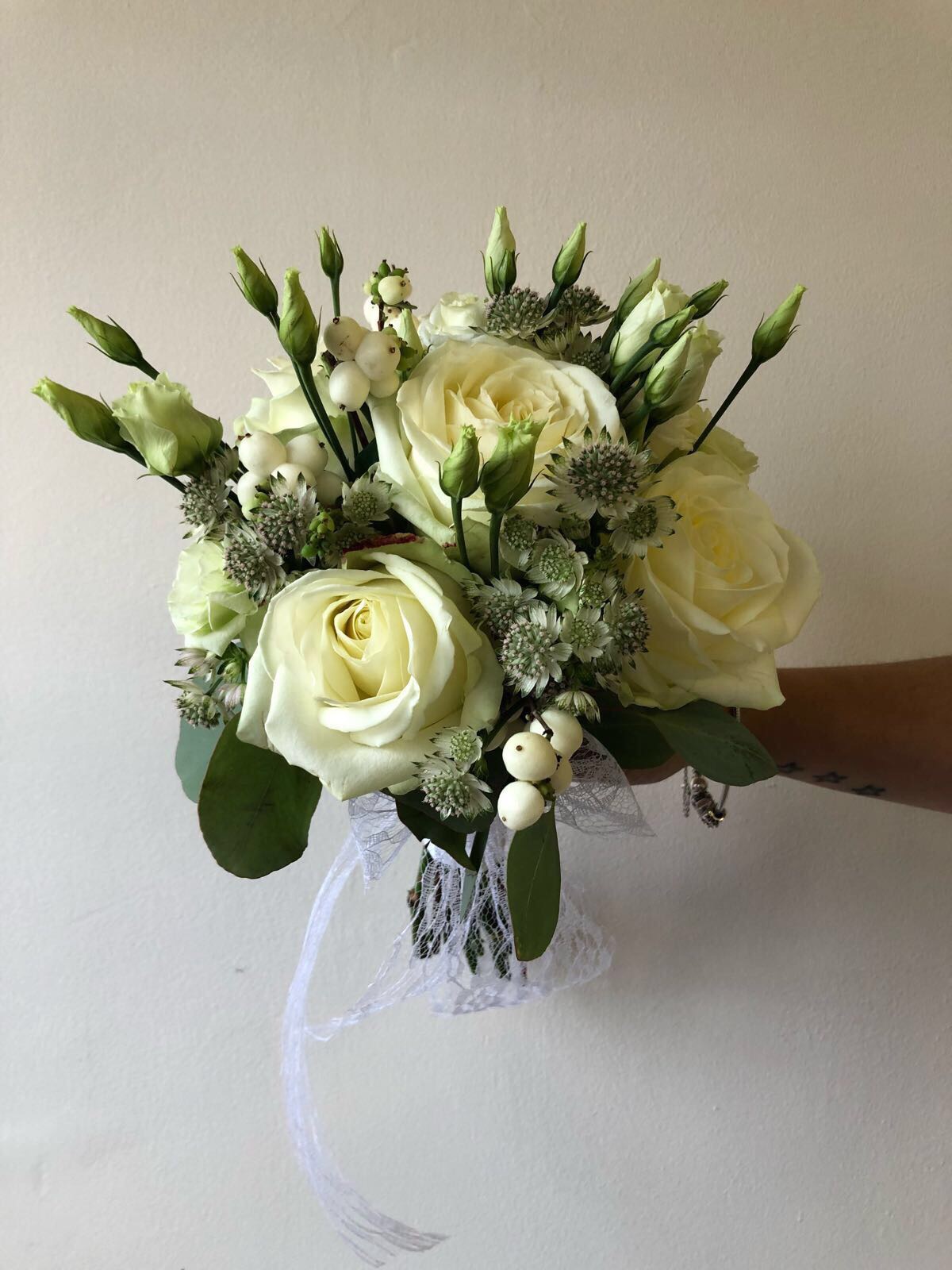 For table centrepieces we had a tall Martini vase arrangement great to add a sense of height to a venue and still able to talk to the other side of the table. A shorter round arrangement with a candle in the middle which helps create a very romantic setting. Before you get your heart set on a particular display you must always check with your venue, for example if you're allowed to have burning candles.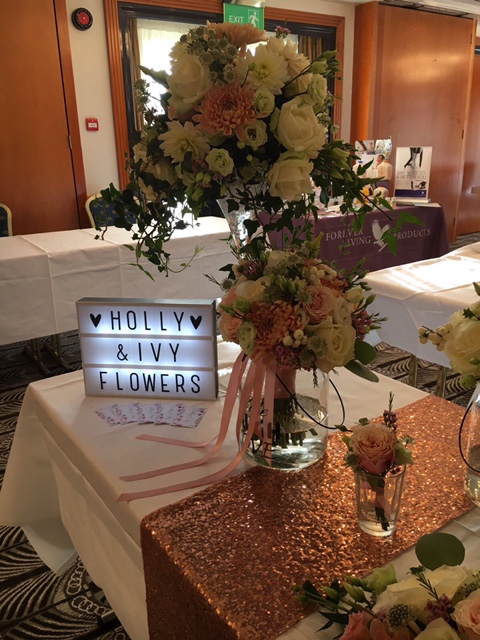 We also created a hanging heart full with flowers. These have become very popular and look great hanging being the bride and groom on the top table (if not, against a wall!) Hanging on the door for the church or venue entrance. Even on your parents front door especially if your spending half the day there getting ready as most photographers now like to take photos of you getting ready at home. You don't really need a reason to have a hanging heart!
The Top Table display was slightly unusual as we did a 4ft long compact arrangement that sat along the front of the table with nothing trailing over the edge. We've seen and been asked a lot for this design so thought it would be great to preview at the fair.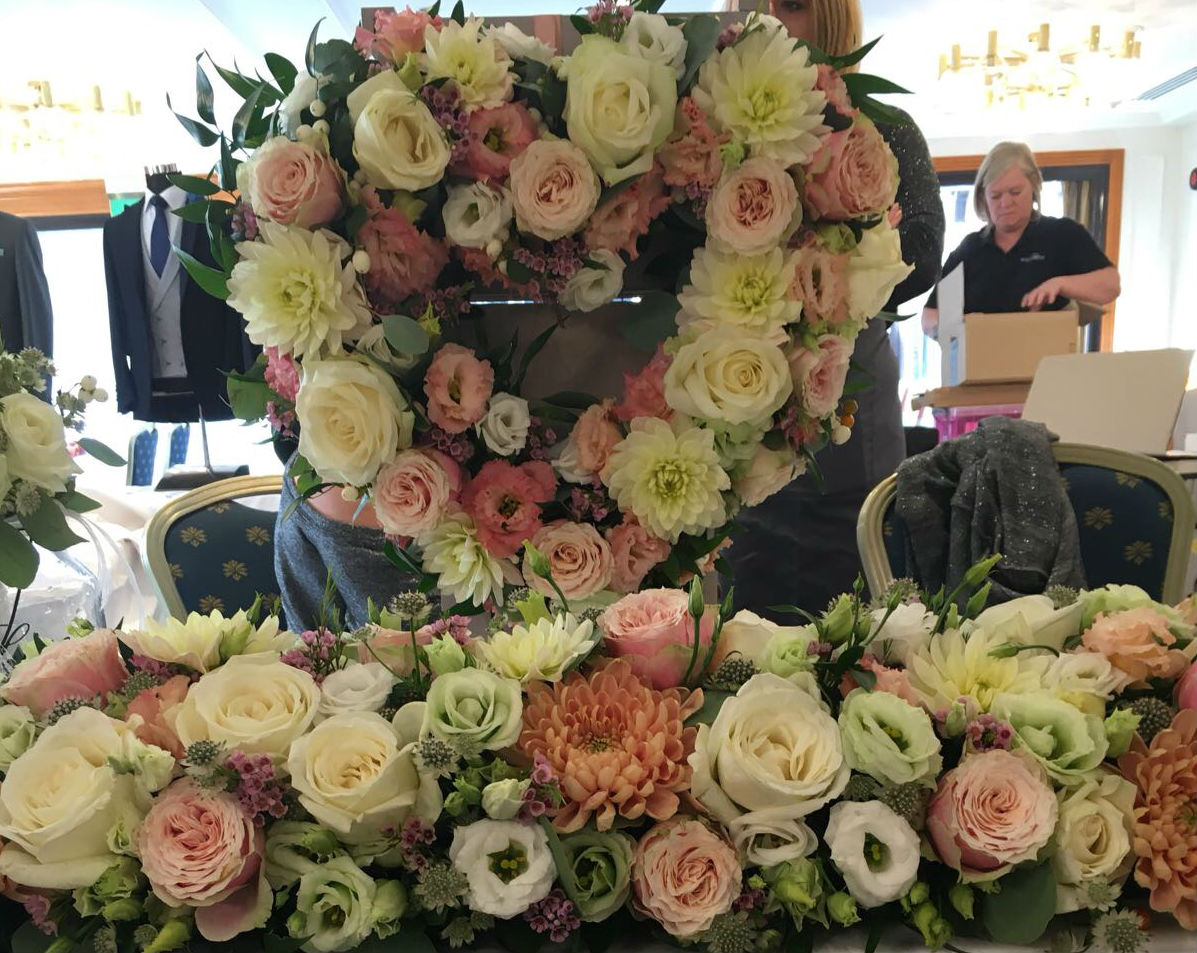 We have had lots of lovely positive comments for our flowers and the displays and are already planning our next one in Spring next year!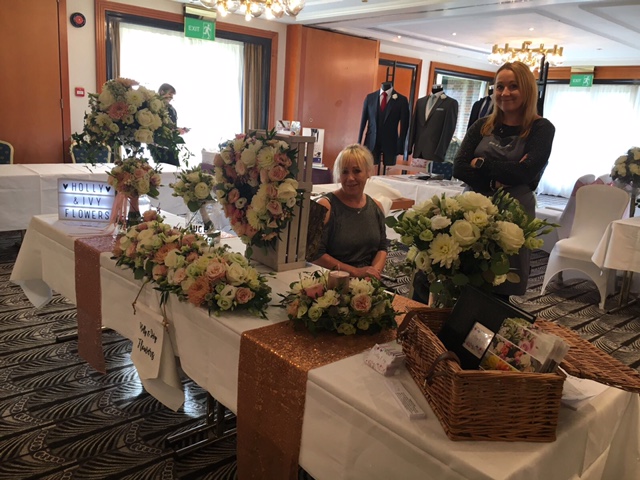 The Holly & Ivy ladies xx