We pride ourselves on offering a wide range of services that are completely personalised to you and your special day - no matter what the occasion! From a spontaneous bunch of flowers, to venue decor for parties, celebrations and weddings etc.. we can cater to your requirements.
We aren't target driven and don't have huge overheads to cover (or time constraints) which means no budget is too big, or too small for us.
We have listed out some of our floral services below, but if you have any queries regarding flowers and what we can do, please just let us know and we'll help wherever we can.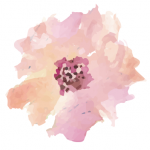 Wedding flowers
Having worked with brides over the last 10 years, I can honestly say that weddings are one of my favourite aspects of being a florist.
Working with brides to help their vision become a reality is great fun. Our gorgeous farm building in Chalfont St Giles is the perfect venue for bridal consulations, with no distractions and great tea and coffee on offer (and maybe the odd biscuit!).
The space allows us to really work through mood boards, visuals that may have been collected and when the time comes sample flowers for you to touch, smell and see.
Event flowers
We can provide flowers for any event that you may be hosting. From christenings and naming ceremonies through to parties and weddings themselves.
We are happy to come and view the location with you (site visits are essential to understand what we are dressing) and really see how the venue can be accentuated with flowers. We love helping yout to visualise the theme and how flowers can really help bring the space to life.
Contact us for more information, inspiration or to book a venue walk through.
Special occasion flowers
We try and use British, seasonal flowers in our hand-tied bouquets as much as we can. Please do give us 24hrs notice for bouquet to be made and let us know if you are after a specific bloom.
Working for myself, from the farm allows us to make evening deliveries for customers. Do let us know if you require a slightly later time slot to ensure the receipent receives the "wow" you were expecting.
With all laughter and celebration also comes the occasional sadness. Our location is perfect for providing you with the privacy so often required when choosing floral tributes. We also have enough space to accomodate additional guests wishing to be involved in the process of selecting flowers.
To shop our flowers please follow the link holly-ivy-flowers.square.site
If you need a bespoke bouquet please do get in touch.
Flower workshops
Have you always wanted to know how to arrange your flowers, make your own bridal bouquet or wreath?
Well the good news is, now you can! We have launched our own floral workshops, based here at the farm in Chalfont St Giles.
Our Workshops include all flowers, foliages, equipment, apron, tea, Coffee, Prosecco & Cake!! If your attending a Workshop in winter please wrap up warm.
Spring Hand Tied Workshop 
All Workshops require a £10 deposit to secure your space. To book please email us at info@hollyandivyflowers.co.uk
If you have a group of friends (4-8 people) and would like to book a private workshop please get in touch and we can find a date to suit you.
We will be running new workshops throughout the year, so follow us on social media to be kept to date, or check back here soon.
They also make great afternoons for hen parties and catch ups with friends!