Nicola & Luke 
4thAugust 2018 – Old Luxters Barn, Henley on Thames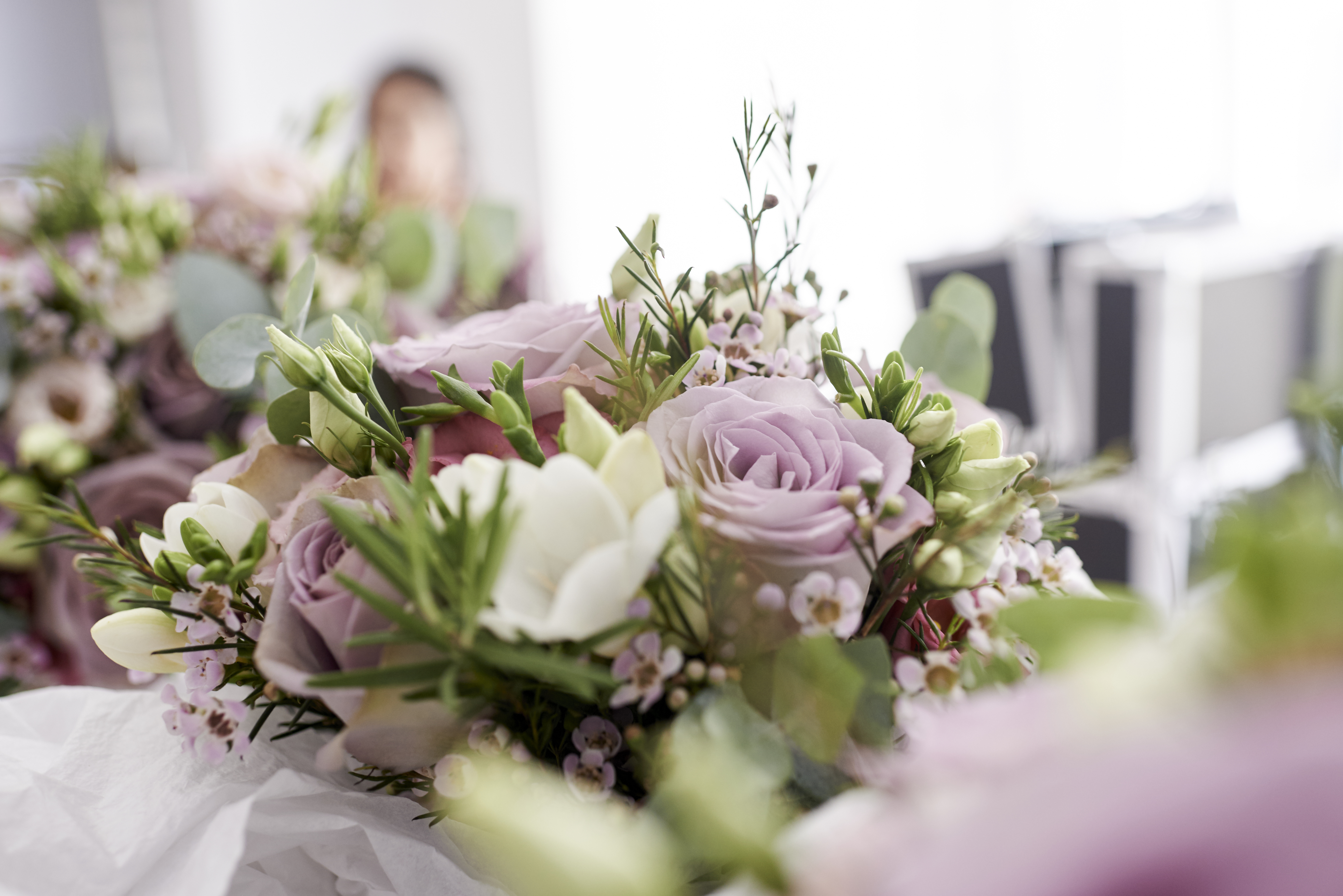 When we first met Nicola she had some idea as to what style she wanted but didn't really know a lot about flowers. We sat down together and flipped through The Wedding Flowers & Accessories magazines. We picked out a few flowers and colours she liked. She loved flowers but didn't want to go for pretty pinks and fell in love with the antique roses Amnesia and Memory Lane. This dusty lilac/pink colour combo really toned well with the bridesmaids dresses that were a dusty pink. We added some dark pink Lisanthus, Wax flowers and lots of foliages like Eucalyptus and Rosemary.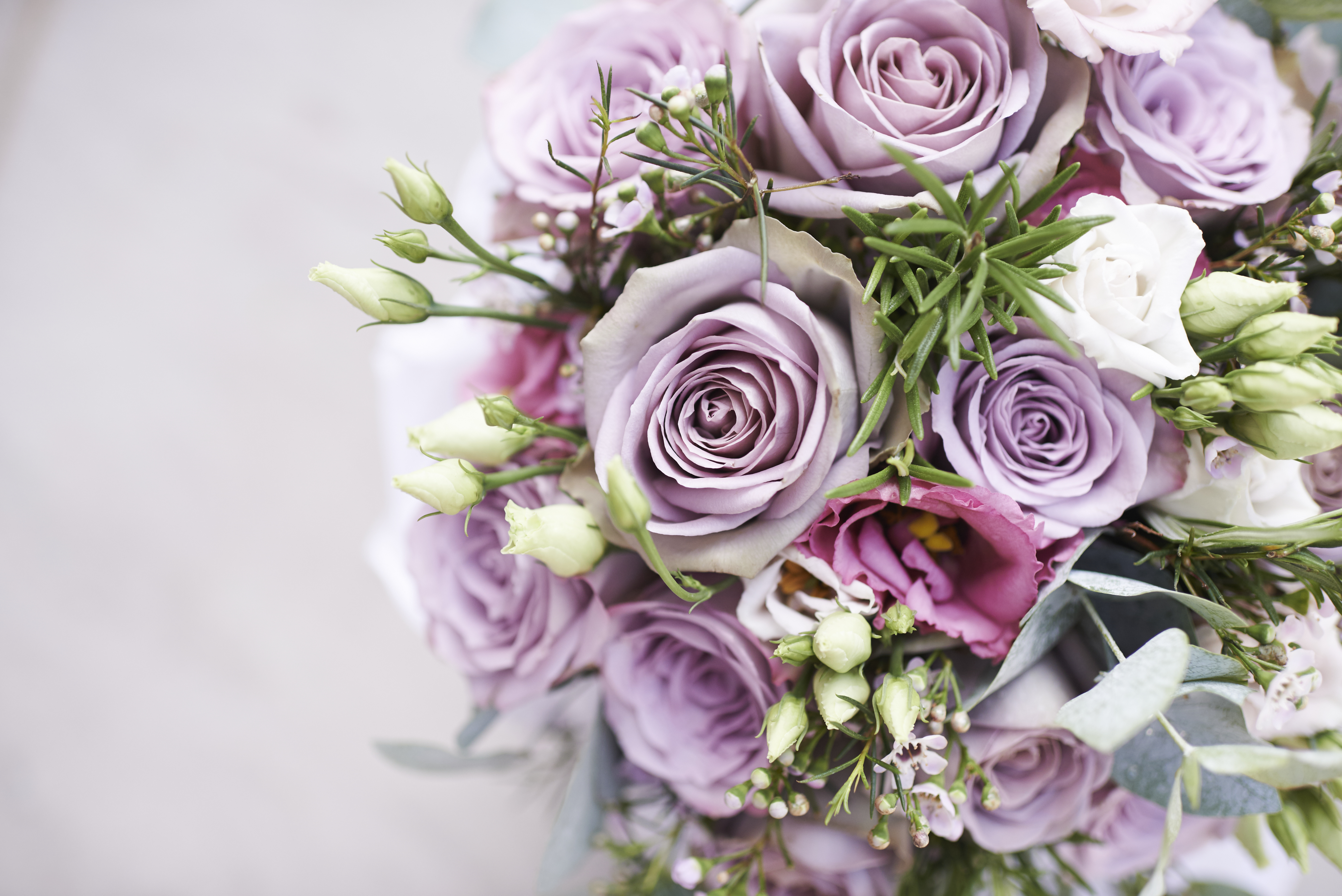 The overall bouquet was beautiful and suited Nicola's personality perfectly. Her Bridesmaids had a smaller version of her bouquet but with a touch more white so they showed up nicely against their dresses.
Old Luxters Barn
The Venue Old Luxters barn, just outside Henley in Buckinghamshire. Is located in The Chiltern Valley Winery & Brewery. It has a lovely cobbled courtyard outside the huge barn doors.
As the barns location was surrounded by vinyards the couple decided to have vintage wine crates for their table centrepieces. We filled them with lots of lovely seasonal flowers in the wedding colours and each one had the table number sitting out of the top.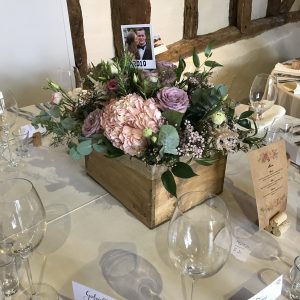 For the top table Nicola's clever Dad put together two of the create's to make a much longer and slimmer container. I then filled this with lots of foliages and hid 3 plastic cups, so Nicola and Bridesmaids could lay their bunches amongst the foliage to create the Top Table display.
We loved this wedding and worked very closely with Nicola and her Mum. We really got to know them and exactly the theme the couple wanted to create for their special day.
Congratulations to the new Mr & Mrs xxxxxx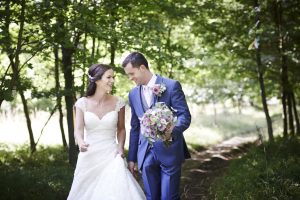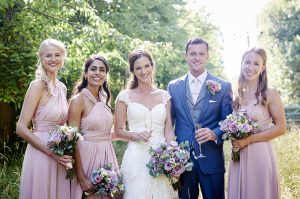 Professional photos by Lisa Bretherick www.lisaimages.com
Venue Old Luxters Barn www.oldluxtersbarn.co.uk